Ecommerce stores need constant support to ensure that they don't lose any money from broken emails. Luckily, AWeber has one of the best squads in the business, and they offer live customer support through chat or the phone. You also have the ability to send in an email if you'd like.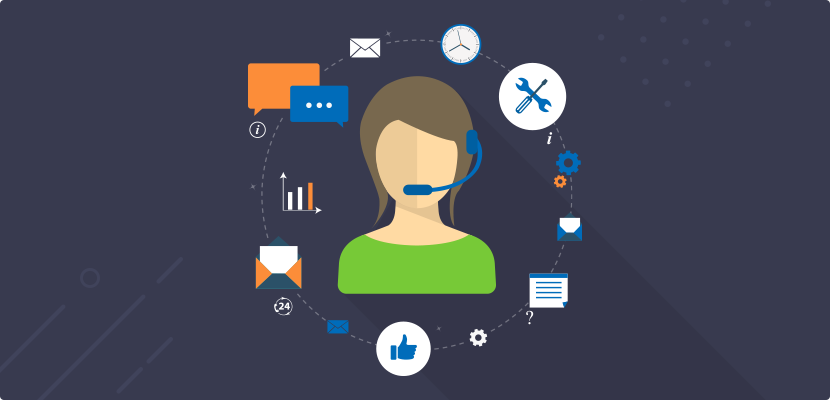 However, the primary reason I like their support so much is because of the vast number of resources listed on their website. For example, a knowledge base is there for completing your own research, while the free live webinars and video tutorials work well for getting a more visual look into the system. The system status is always displayed in the website, and you can access marketing guides, success stories, infographics and their blog for updates, information and tutorials.
Overall, AWeber touches on just about everything you would expect in terms of support.
AWeber Review: Alternatives to Consider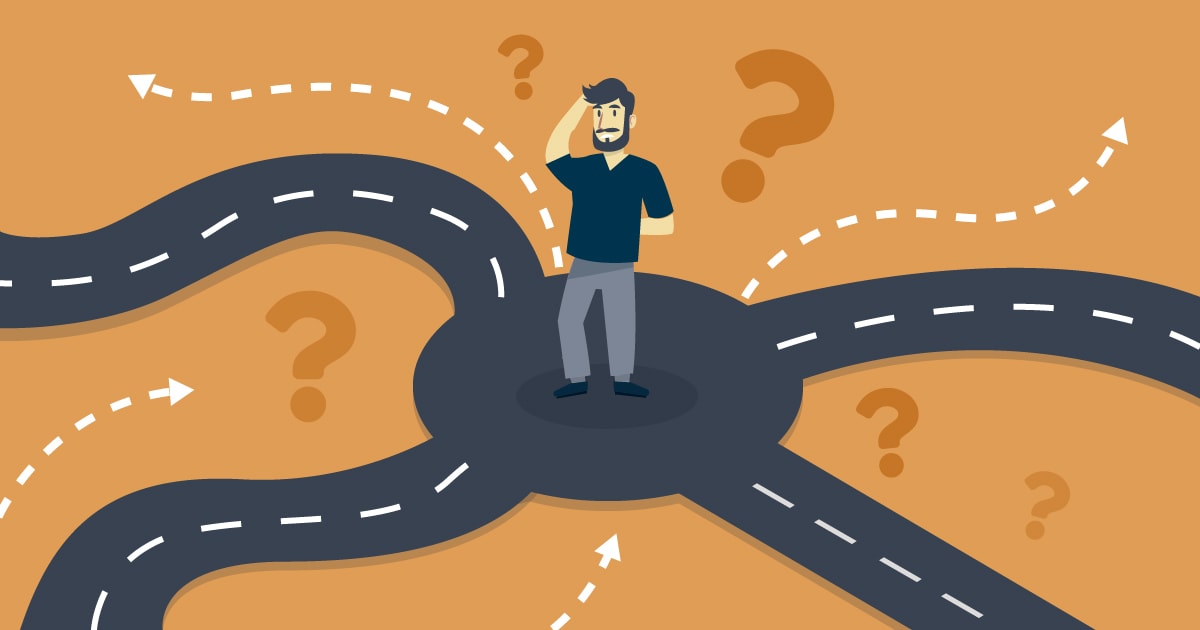 Ultimately, AWeber is an excellent tool for beginners, but it's not going to be the right option for everyone. If you're looking for more advanced functionality in anything from automation to reporting, then there are some more appealing solutions on the market.
Let's take a look at the alternatives.
SendinBlue
SendInBlue is a fantastic, and rapidly evolving tool in the email marketing landscape today. Featuring stand-out solutions for SMS marketing, IP optimization, and more, SendinBlue is excellent for companies who want to improve their deliverability and automate their emails at the same time.
For those who aren't sure if SendinBlue is right for them, the free plan is a great starting point for your experimentation. You can send up to 300 emails per day to countless contacts and access a Lite plan too for only $25 per month if you decide to start paying for your tools. Check out our latest SendinBlue review to find out more.
? Pros:
SMS marketing for multi-channel advertising
Automation and transactional email features
Range of deliverability boosting tools
? Cons:
Integration options are limited
HubSpot
HubSpot just launched a free version of their email tool. This is fantastic news because you can now combine the power of email marketing with HubSpot's powerful CRM (read our HubSpot CRM review) so your emails are personalized for each recipient.
The drag-and-drop editor allows you to quickly draft email campaigns that both reflect your brand and feel professional. But even if you aren't too keen on design or if you're running low on inspiration, you can easily get started with one of the many goal-based email templates available.
Once you've crafted the perfect email, you can insert personalization tokens that will auto-populate using any of the information you have stored in your CRM for each one of your recipients. Personalizing your emails gets you higher open and click-through rates.
The built-in A/B tests and analytics will allow you to measure and maximize the impact of your outreach.
TRY HUBSPOT EMAIL MARKETING FOR FREE
? Pros
Send up to 2,000 emails a month for free
Comes with a free CRM and many list segmentation options
Powerful personalization features
Drag and drop editor
? Cons
A/B testing and automation are paid features
Klaviyo
Klaviyo is one of the most impressive email marketing tools available for companies that want to access the state of the art reporting and list segmentation. For advanced and scientific email marketing strategies, Klaviyo is the go-to solution for today's companies – perfect for helping you get the most out of your targeting and reporting experiences.
There are various easy-to-use drag and drop elements and template management features in Klaviyo too, so you don't have to worry about struggling when you start to build your autoresponders.
You can find out more about the kind of features that come with Klaviyo.
? Pros:
Impressive list segmentation
Strong marketing automation solutions
Excellent reporting
? Cons:
It has a bit of a learning curve
Data migration isn't easy
GetResponse
For impressive and immersive email marketing, it's hard to go wrong with GetResponse. This is one of the most popular and well-respected solutions for list segmentation, social media marketing, and autoresponder features on the market today. GetResponse is even available to integrate with Google analytics for excellent email marketing metrics.
GetResponse comes with a host of special features available, including proprietary apps for your smartphone, QR code generators and more. There's also some pretty low-price options available if you're stuck on a limited budget.
? Pros:
Powerful range of list automation features
Landing page editor
Fantastic for autoresponders
? Cons:
Some templates are a little outdated
MailerLite
Finally, if you're looking for one of the most budget-friendly email marketing solutions available today, then it's difficult to go wrong with MailerLite. One of the more recent additions to the marketplace, MailerLite is a simple and immersive solution for newsletters and autoresponders. There's a range of robust tools available, and more importantly – a free for life plan. That means that you can access various features without spending anything at all.
For smaller companies that don't have a lot to spend on their email efforts, MailerLite is an incredible offering. It's flexible, well-designed, and great for getting started with email autoresponders. However, it's certainly not the most advanced tool on the market.
? Pros:
Budget and free for life options
Easy-to-use interface
Excellent range of tools
? Cons:
Not very strong for analytics
Limited email templates
AWeber Data Segmentation
One other solution for companies that want to optimize their email marketing strategies, is to tap into segmentation. The more you segment your email marketing data and subscribers, the easier it is to send personalized and custom messages to your audience.
With AWeber, you can create segments based on the contents of various fields in your database, such as emails opened, pages visited, links clicked and so on. It's a little tough to figure out how you get to the screen where you create your segments, as you have to search through your dashboard rather than doing everything directly on your list page.
Some solutions like Campaign Monitor and Mailchimp are a little bit more intuitive when it comes to delivering your segmentation features – but you can always figure out how to use AWeber as you go.
One big problem with the segmentation features in AWeber, however, is that you can't broadcast emails to multiple segments at the same time. This can be a little problematic if you have multiple segments that need to overlap to create a more specific marketing strategy. You'll also have issues if you're trying to exclude specific segments from your marketing campaigns.
AWeber Review: Drawbacks
As email marketing tools go, AWeber has a lot to offer.
It's one of the most well-respected tools on the market thanks to it's simplicity and heritage. However, while other tools have evolved drastically over the years, much of the functionality on AWeber remains quite basic. This could be a deliberate move for AWeber, who wanted to create a simple way to get marketing started for their customers. However, some companies will need more advanced functionality.
Some of the most common drawbacks include:
It's not the best value for money on the market: There are cheaper options available that might be able to give you more functionality for specific things, like automating your marketing campaigns. GetResponse arguably provides a far better solution for autoresponder strategies, for a price that's more affordable.
Not all of the templates are ideal: While there are plenty of templates to choose from with AWeber, it's important to remember that quality should matter just as much as quantity. Some of the templates just aren't going to appeal to modern companies.
Segmentation is limited: When it comes to segmenting your campaign lists and excluding specific customers from broadcasts, AWeber doesn't make things easy. If you really want to upgrade your strategy for customized email content, you might need to try a different email provider.
RSS emailing isn't ideal: There are specific templates that you'll need to use if you want to send RSS emails with AWeber – and they aren't exactly the most intuitive in the world. There's no drag-and-drop functionality when it comes to editing your email messages, first of all – and your templates are pretty limited in options.
Aweber Review: Conclusion
While a strange paid trial and goofy pricing setup used to hold back AWeber, it's clear that the company has worked to rectify these problems. It's now, in my opinion, the most powerful option for email marketing if you're handling an online store. Not only do you receive integrations to your store, but the templates are incredible.
AWeber deserves serious consideration from all e-commerce entrepreneurs, and it only takes a moment to get a feel for what the platform offers with the free trial.
You can start your 30 days free trial.