Usually, when features (like autoresponders) are limited on a certain email marketing tool, one of the best ways to upgrade your functionality is with integrations. A wide range of integrations gives businesses more opportunities to expand on the capabilities of their email marketing tools. What's more, now that today's companies are using a huge selection of software for marketing, including things like CRMs and blog creation tools – it makes sense to invest in email marketing services that play well with others.
AWeber connects to a huge variety of other cloud-based tools, such as web builders like WordPress and Wix, CRM solutions like Salesforce, tools for landing pages like Instapage, and beyond. Depending on the integrations you choose, the offerings from AWeber can be pretty advanced. For instance, some come with a snippet of code that you can add to a website, and others feature unique widgets.
AWeber's integrations are far reaching, and there's even a handy search function on the website to help you find the options that are right for you. For instance, you can flick through available integrations according to categories like CRM, content management, landing pages, lead generation, memberships and more.
However, AWeber isn't quite as seamless and straightforward when it comes to plugging into other software as some of the other alternatives on the web, such as MailChimp. You shouldn't have a problem getting this solution to work with other software as a service (SaaS) apps, but you might find that the integrations aren't quite as in-depth as you'd get elsewhere.
AWeber Review: Automation
As mentioned above, there are few things more important in email software these days, than the right solution for automation. AWeber is pretty good when it comes to taking some of the headache of email marketing off your shoulders. You can go beyond the basics of your typical drip campaigns (mentioned above), with complex workflows that include if-this-then-that logic.
AWeber gives you the option to design your own sales and marketing flowcharts where emails and interactions happen according to user actions, email opens, site visits, link clicks and so much more.
Overall, the automation solutions on AWeber go quite a bit further than your email autoresponders, which is a great thing. There's even the option to access functionality through AWeber "campaigns". This allows you to initiate specific user actions, specifically clickthrough's and opens. There's also the chance to add specific tags to your segments to determine what kind of content should be sent to which customers.
AWeber recently introduced a host of new marketing automations in their "Campaigns" feature set. It's not advanced as the kind of campaigns you can create with things like GetResponse, Mailchimp, or even Klaviyo. However, AWeber will make sure that you have everything you need to really get a jump start on your email strategy.
AWeber Review: Optimization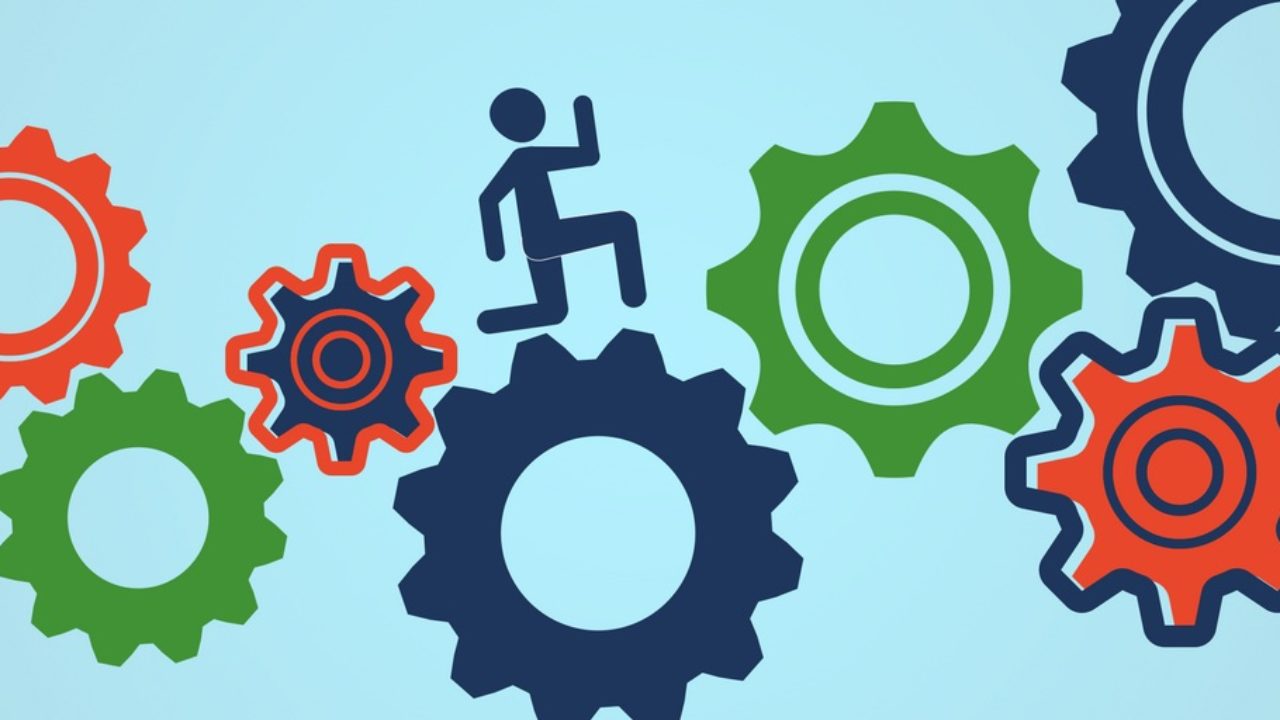 The more you work on your email marketing plan, the more you'll learn about your customers, and how they respond to specific emails.
An important part of upgrading your email strategy, is to make sure that you regularly optimize and enhance your messages. You can do this in a number of ways with AWeber, including:
AWeber Split Testing
Split testing or A/B testing is one of the easiest ways to update and enhance your optimization strategy. With A/B testing, you simply send separate variants of your newsletters to a specific portion of your mailing list. By monitoring what happens when you change something like a CTA or an email image, you can improve your chances of conversions and lead nurturing.
Most email marketing software, including AWeber will come with options that allow you to make the most of your A/B testing strategy. Although you don't get the widest range of split-testing options with AWeber, you do get enough to make some changes to your campaigns.
Under the Messages section in your dashboard, there's a feature called "Split Tests" for your broadcast emails. This will allow you to specify who you want to send your test emails to, and more. You can only test 3 variants at a time – compared to 5 for GetResponse, but that's still useful when it comes to figuring out what to do with your emails.
Remember that you generally don't want to test too many variants at once on your split tests anyway, as this can end up making things more confusing.
Additionally, although split testing on AWeber might not be as advanced as it is with GetResponse, it's much better than what you'd find on some other email marketing tools. For instance, you can only use 2 variants on Campaign Monitor.
Many other email marketing tools, including MailChimp, stick with 3 variants at a time as the industry standard.
AWeber Reporting
Another great way to take your email marketing strategy to the next level is with a little bit of reporting and analytics. The email analytics in AWeber are pretty high level. You can monitor a range of fantastic metrics, including open rate, click through, and email bounce.
There's also the option to look at other useful information, such as email list growth over time, sign-up methods, and more. You can also find out where people are opening your emails (geographical location) and what kind of previous actions a contact took. For instance, have they bought items from you before?
AWeber's reporting options are probably a little more in-depth than what you'd usually get with solutions like Campaign Monitor. However, there are certainly better options out there. For instance, Klaviyo provides one of the most immersive reporting solutions on the market today.
AWeber Data Segmentation
One other solution for companies that want to optimize their email marketing strategies, is to tap into segmentation. The more you segment your email marketing data and subscribers, the easier it is to send personalized and custom messages to your audience.
With AWeber, you can create segments based on the contents of various fields in your database, such as emails opened, pages visited, links clicked and so on. It's a little tough to figure out how you get to the screen where you create your segments, as you have to search through your dashboard rather than doing everything directly on your list page.
Some solutions like Campaign Monitor and Mailchimp are a little bit more intuitive when it comes to delivering your segmentation features – but you can always figure out how to use AWeber as you go.
One big problem with the segmentation features in AWeber, however, is that you can't broadcast emails to multiple segments at the same time. This can be a little problematic if you have multiple segments that need to overlap to create a more specific marketing strategy. You'll also have issues if you're trying to exclude specific segments from your marketing campaigns.
AWeber Review: Drawbacks
As email marketing tools go, AWeber has a lot to offer.
It's one of the most well-respected tools on the market thanks to it's simplicity and heritage. However, while other tools have evolved drastically over the years, much of the functionality on AWeber remains quite basic. This could be a deliberate move for AWeber, who wanted to create a simple way to get marketing started for their customers. However, some companies will need more advanced functionality.
Some of the most common drawbacks include:
It's not the best value for money on the market: There are cheaper options available that might be able to give you more functionality for specific things, like automating your marketing campaigns. GetResponse arguably provides a far better solution for autoresponder strategies, for a price that's more affordable.
Not all of the templates are ideal: While there are plenty of templates to choose from with AWeber, it's important to remember that quality should matter just as much as quantity. Some of the templates just aren't going to appeal to modern companies.
Segmentation is limited: When it comes to segmenting your campaign lists and excluding specific customers from broadcasts, AWeber doesn't make things easy. If you really want to upgrade your strategy for customized email content, you might need to try a different email provider.
RSS emailing isn't ideal: There are specific templates that you'll need to use if you want to send RSS emails with AWeber – and they aren't exactly the most intuitive in the world. There's no drag-and-drop functionality when it comes to editing your email messages, first of all – and your templates are pretty limited in options.
AWeber Review: Pricing
A 30-day free trial is provided for those who would like to get started and see exactly what it has to offer. This has changed from a shorter $1 trial period in the past, making it far more competitive in the marketplace. What's more is that this app offers six different payment plans, making it much easier for you to save money and get that plan that fits your company the best.
What are the AWeber pricing plans you can choose from?
$19 per month – Get support for up to 500 subscribers, unlimited emails, automation, segmenting, analytics, customer support, signup forms, integrations, image hosting, over 6,000 stock photos, over 700 templates and educational resources.
$29 per month – Get support for 501 to 2,500 subscribers, along with all of the features included in the previous plan.
$49 per month – Get support for 2,501 to 5,000 subscribers, along with all of the features included in the previous plan.
$69 per month – Get support for 5,001 to 10,000 subscribers, along with all of the features included in the previous plan.
$149 per month – Get support for 10,001 to 25,000 subscribers, along with all of the features included in the previous plan.
Get a Quote – You have to talk to them if you need support for over 25,000 subscribers.
Keep in mind that quarterly and annual billing cycles are available if you need them.